Welcome! Please come and explore the rich spiritual and community life of South Church
The South Church offices have re-opened! We are in the office at 73 Court Street on Tuesday-Friday from 9am-2pm. If you would prefer to meet via Zoom, please call us at 603-436-4762 or email info@southchurch-uu.org and we would be happy to schedule a meeting. If you would like to learn more about our return to in-person Worship on September 12, please click HERE. 
Our Unitarian Universalist community offers an open search for spiritual fulfillment, meaning, and belonging. Thought-provoking worship, social justice, environmental activism, arts, music and a warm welcome are just some of what you'll find at South Church. Come in! 
Find your spiritual home in a multi-generational community of warm fellowship, fulfilling learning, and good works.

Explore South Church through our website or, better still, join us for a Sunday morning service to see who we are and what we value. Greet the minister at the front door and worship with us in the sanctuary as we draw on many faith traditions to explore what we believe and why.
If you would like some more information, and would like us to contact you, please fill out our Visitor Form!

Donate to the South Church Raise The Roof Campaign HERE! 
Community Questions
We want to hear from you! Hear from one another, share ideas and use our collective imaginations! 
This weeks Community Question can be found HERE! 
Quick Links
Friday Evening Social Hour (Fri, 5-6pm): Zoom Link (Meeting ID: 822 1971 4155)

Sunday Services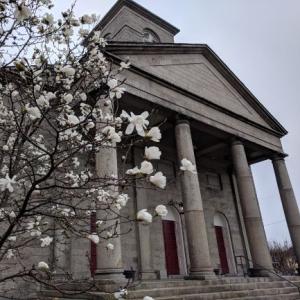 Our church offices are open, but Worship is still online! We are looking to be back in the space on Sunday, September 12, 2021!
Sunday services are streamed at 10am on our YouTube Channel every Sunday.
Re-Opening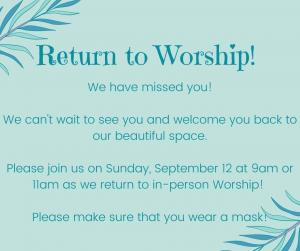 South Church will return to in-person Worship on September 12, with services at 9am and 11am. Masks will be required for all. Please click HERE to learn more about our policies and procedures for re-opening! 
Upcoming Adult Programs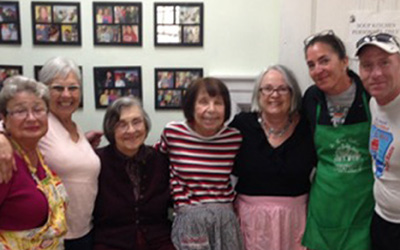 There are lots of new and exciting adult programs being offered this fall! Find out more information HERE. 
Explore more about South Church
Weddings and Events at South Church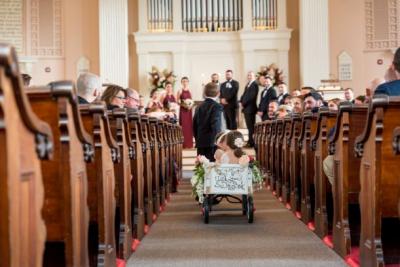 Are you looking for a unique and historic location for your upcoming wedding, meeting or live performance? Located in beautiful downtown Portsmouth, South Church is one of the seacoast area's premier rental facilities.