Welcome! Please come and explore the rich spiritual and community life of South Church
Our Unitarian Universalist community offers an open search for spiritual fulfillment, meaning, and belonging. Thought-provoking worship, social justice, environmental activism, arts, music and a warm welcome are just some of what you'll find at South Church. Come in and explore! - Revs. Lauren & Chris
Sunday Services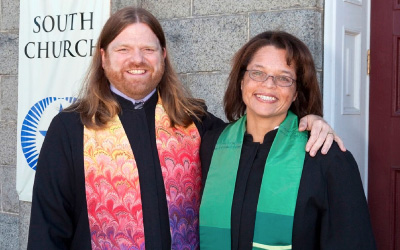 Fall/Winter/Spring Worship Services at 9:00am & 11:00am, beginning Sunday, September 18th.
Summer Worship, one service at 10:00am through Sunday, September 11th.
We're located in downtown Portsmouth at 292 State Street. Read more about getting here
Choir Rehearsal Cancelled
Due to the weather and the parking ban, South Church choir rehearsal is cancelled for tonight, February 7. Please be in place on the stairs at 8am Sunday morning for pre-rehearsal! 
Christmas Morning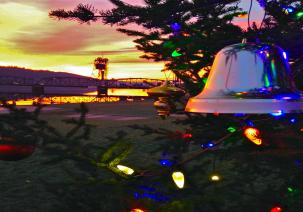 There will be one service Christmas morning at 10:00 a.m.  Come celebrate the traditions of the season in a service led by South Church lay leader Cathy Okhuysen.  There will be no nursery care or religious education program.  All ages are welcome in the sanctuary.  
Explore more about South Church
Weddings and Rentals at South Church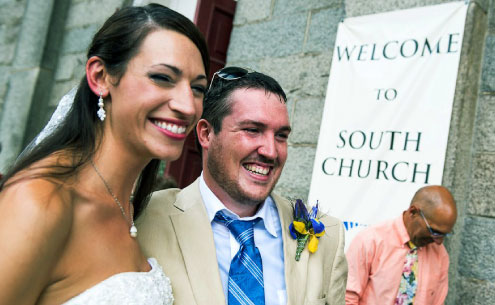 Are you looking for a unique and historic location for your upcoming wedding, meeting or live performance?  Located in beautiful downtown Portsmouth, South Church is one of the seacoast area's premier rental facilities.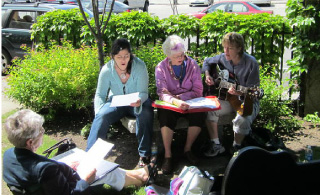 Our Mission
At South Church, we nurture spiritual growth through worship, learning and community; we celebrate the worth and dignity of all people; and we inspire one another to act on our faith in the larger community.