Welcome! Please come and explore the rich spiritual and community life of South Church
Our Unitarian Universalist community offers an open search for spiritual fulfillment, meaning, and belonging. Thought-provoking worship, social justice, environmental activism, arts, music and a warm welcome are just some of what you'll find at South Church. Come in and explore! - Revs. Lauren & Chris
Sunday Services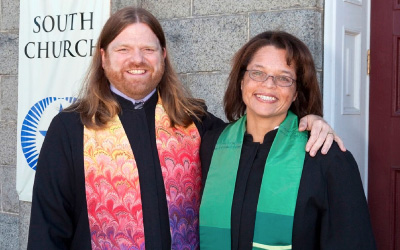 Summer Worship, one service at 10:00am through Sunday, September 3rd.
We're located in downtown Portsmouth at 292 State Street. Read more about getting here
Fall Retreat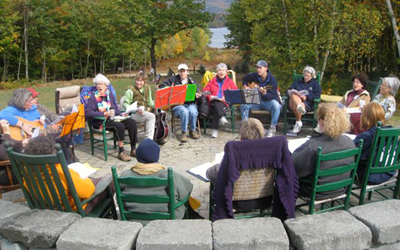 Share a retreat weekend with your South Church community at Geneva Point Retreat Center on beautiful Lake Winnipesaukee. This annual gathering offers the opportunity to make new friends, re-affirm old ones, and enjoy yourself through workshops, activities and leisure time. Each year welcomes a well-rounded mix of veterans and newcomers. Children are welcome and encouraged to attend, and there is a significant discount for families. Bring your registration form to our Registration Table at coffee hour.
 Register Online:
Social Justice at South Church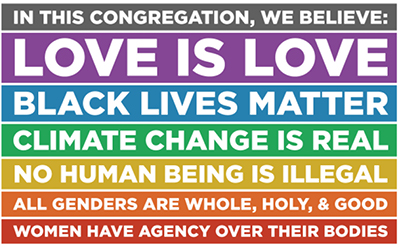 South Church has a long-standing commitment to community health and social justice. Our members and friends serve in a number of ways, both independently and through the church. We are invested in local concerns, such as homelessness and hunger on the Seacoast, and national issues like LGBT (Lesbian, Gay, Bisexual and Transgender) rights, environmental concerns and gun violence prevention. 
Explore more about South Church
Weddings and Rentals at South Church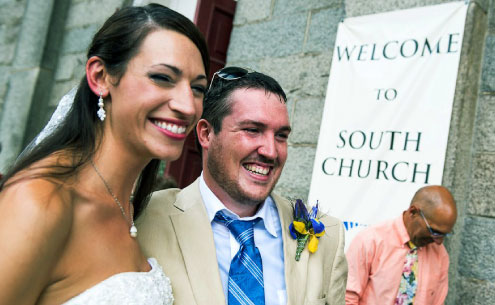 Are you looking for a unique and historic location for your upcoming wedding, meeting or live performance?  Located in beautiful downtown Portsmouth, South Church is one of the seacoast area's premier rental facilities.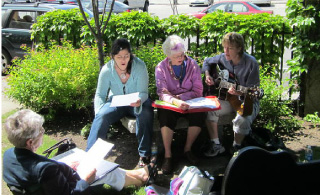 Our Mission
At South Church, we nurture spiritual growth through worship, learning and community; we celebrate the worth and dignity of all people; and we inspire one another to act on our faith in the larger community.