Welcome! Please come and explore the rich spiritual and community life of South Church
Our Unitarian Universalist community offers an open search for spiritual fulfillment, meaning, and belonging. Thought-provoking worship, social justice, environmental activism, arts, music and a warm welcome are just some of what you'll find at South Church. Come in and explore! - Revs. Lauren & Chris
Sunday Services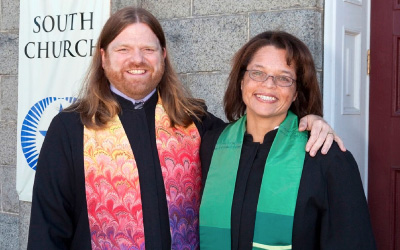 Fall/Winter/Spring Worship Services at 9:00am & 11:00am, beginning Sunday, September 18th.
Summer Worship, one service at 10:00am through Sunday, September 11th.
We're located in downtown Portsmouth at 292 State Street. Read more about getting here
Annual Pocket Garden Tour
Save the date and look forward to a BEAUTIFUL summer! Click HERE for more information about our 28th annual Pocket Garden Tour!
Star Island Summer Retreat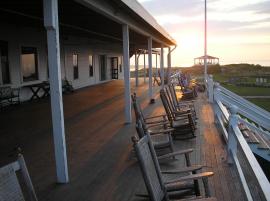 Make time for deepening and connecting on beautiful Star Island during the annual South Church Star Island Retreat. Click HERE for more information and to register.  
Explore more about South Church
Weddings and Rentals at South Church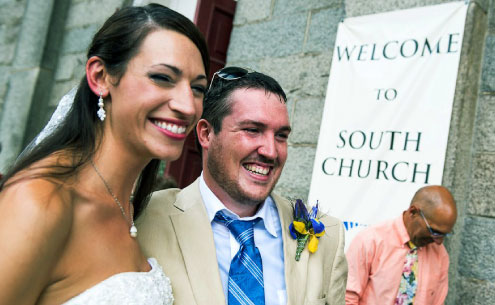 Are you looking for a unique and historic location for your upcoming wedding, meeting or live performance?  Located in beautiful downtown Portsmouth, South Church is one of the seacoast area's premier rental facilities.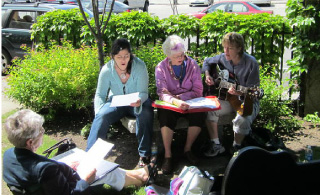 Our Mission
At South Church, we nurture spiritual growth through worship, learning and community; we celebrate the worth and dignity of all people; and we inspire one another to act on our faith in the larger community.